Badgers Mission
Our mission is to give our players the best opportunity available to maximize their abilities by providing professional coaching, challenging schedules and year round direction and guidance. Our players maximize their abilities and love for the game through fun and challenging practices, learning from current and former professional players and coaches, daily fundamental instruction and games.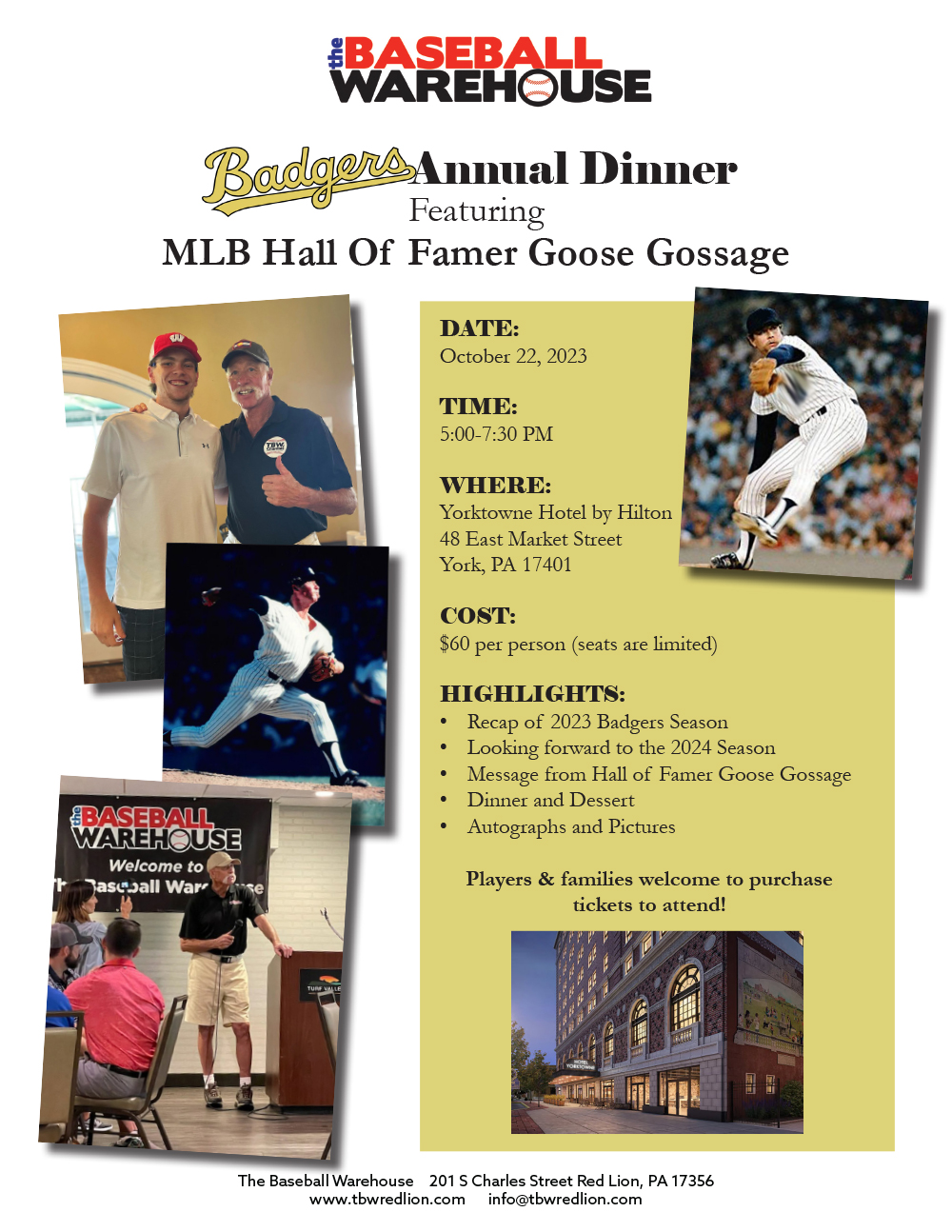 BADGERS ANNUAL DINNER
FEATURING
MLB HALL OF FAMER
GOOSE GOSSAGE
October 22, 2023
Yorktowne Hotel by Hilton
48 East Market Street
York, PA 17401
TBW Badgers organization is respected locally and nationwide at the high school, collegiate and professional ranks.  Learn more >
"Matt has done an incredible job in building The Baseball Warehouse in to what it is today. Top notch instruction, facilities and people. Matt helped guide me through the recruiting process while getting me the exposure I needed. TBW's facilities and staff are second to none. It is a place that I continue to train at in the off season where I know I can get the work I need to stay sharp. Matt and his instructors have tremendous knowledge of the game and can give you the tools that any players need to succeed."
-Spencer Horwitz, Toronto Blue Jays