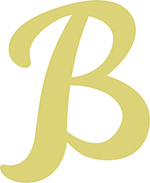 "The Baseball Warehouse is old school. They teach the game the right way and have coaches who have played the game at the highest level in the world. There is not a better group to learn this great game from. In addition to their top tier coaching staff they are doing great things in the community throughout the Mid-Atlantic for baseball, softball and youth sports. I am proud to support Matt Morris and all of his coaches, instructors, players and families at The Baseball Warehouse."
-Goose Gossage
Major League Baseball Hall of Fame Class of 2008
"I am proud to be a part of The Baseball Warehouse with Matt Morris, Jim Duquette and so many of my former teammates and colleagues. It is an honor to work with and mentor the players and help their families make good decisions along the way. I am looking forward to continuing to help TBW grow throughout the Mid-Atlantic and making an impact in the communities, the game of baseball and the players and coaches we get to meet and help."
-Rick Dempsey
Baltimore Orioles Hall of Famer, 1983 World Series MVP
"I had a 13 year Major League career (10 years with Orioles ) because I worked hard every day and had good professional instruction that helped me develop my baseball skills. You will get better too if you take what you learn from the pro coaches at the Badgers and use that information in your practices and games."
-Melvin Mora
Baltimore Orioles Hall of Famer
"As an amateur you are lucky that you have the opportunity to get professional instruction from the group of pros at The Baseball Warehouse. If you want to be the best, you want to be trained by the best and you have that opportunity right now at The Baseball Warehouse!"
-Dan Duquette
MLB General Manager Expos, Red Sox and Orioles, Red Sox Hall of Fame Executive
"If you are interested in the best instruction and coaching in the area for your son, having him practice and play in top notch facilities year round, having fun while developing his overall baseball skills, then you should bring him over to the TBW Badgers. My son has been involved with TBW for the past 5 years. The coaches have helped him develop his skills, now he will be playing in college starting in the Fall."
-Jim Duquette
MLB General Manager New York Mets and Baltimore Orioles
"If you are looking for a place to get your baseball training, The Baseball Warehouse is definitely the place. It's one of the best baseball facilities around with the best staff of coaches. Matt Morris has helped me stay fit and ready for the season. Anybody looking to advance their baseball skills in any way, The Baseball Warehouse is the place."
-Troy Stokes, Jr.
Pittsburgh Pirates
"Matt has done an incredible job in building The Baseball Warehouse in to what it is today. Top notch instruction, facilities and people. Matt helped guide me through the recruiting process while getting me the exposure I needed. TBW's facilities and staff are second to none. It is a place that I continue to train at in the off season where I know I can get the work I need to stay sharp. Matt and his instructors have tremendous knowledge of the game and can give you the tools that any players need to succeed."
-Spencer Horwitz
Toronto Blue Jays
"I want to recognize The Baseball Warehouse for their top notch facilities! Matt Morris and the rest of the staff at TBW understand the game of baseball and the fundamentals needed to be successful to reach the next level!"
-Jake Brown
Oakland Athletics
"The Baseball Warehouse is where I was able to grow and develop all of my skills. Every one of their instructors has a wealth of knowledge and experience that has benefited me greatly. I've come a long way since I started playing with them. They are the reason I am where I am today. They've prepared me mentally and physically and as a result I now have been given the opportunity to play division l baseball."
-Steven Cook
College of Charleston
"I have been with the Badgers for four years. Being a part of an organization filled with professionals who truly understand baseball is an absolute blessing. I have been able to transform myself into the player I am today. It is one thing to have $800 worth of clothing from a travel team that is run by a little league dad who tells you that he knows someone who knows someone, who might know a pro. At The Baseball Warehouse you are surrounded by pros. All in all, being a part of The Baseball Warehouse eliminates the gimmicks and "shortcuts" and illustrates the one true path to getting better and that is hard work."
-Lucas Carr
Elizabethton College
"Playing for the Badgers thoroughly prepared me to play at the Division 1 level. I would highly recommend working with the coaches at The Baseball Warehouse as they have the knowledge and connections to get you where you want to be."
-Alex Mardiney
Davidson College